Comprehensive dental care has a home at Highstreet Dental. We offer you individualized oral health care plans, professional tooth whitening, veneers, dental implants, dentures, tooth-coloured fillings and more. Discover how happy you can really be with your smile and drop by for a visit at your dentist today.
Whatever issues you may have with your smile, whether your teeth are chipped, yellowing, crooked, infected or simply not right for you, our dental professionals can help you. Our website was designed with our patients in mind. Feel free to learn about our services, our location, hours and ways to book an appointment.
Our complete list of services
Basic Restorative Dentistry
Braces
Composite Fillings
Cosmetic Dentistry
Crowns
Dental Implants
Dental Insurance
Digital X-Rays
Endodontists
Evening Appointments
Extractions
General Dentistry
Gum Contouring
Hygiene
IV Sedation Dentistry
Inlays and Onlays
Intraoral Camera
Laser Cavity Preparation
Laser Dentistry
Laser Whitening
Mercury-Free Fillings
Night Guards
Nitrous Oxide Sedation
Oral Cancer Screening
Oral Sedation
Oral Surgery
Orthodontics
Pediatric Dentistry
Periodontists
Pola Whitening
Sealants
Sedation Dentistry
Snoring / Sleep Apnea Solutions
Take Home Whitening
Teeth Whitening
VELscope Exams
Veneers
Weekend Appointments
White Fillings
SCHEDULE YOUR APPOINTMENT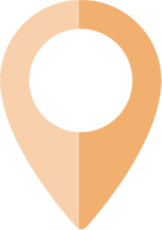 Address: Unit J155 - 3122 Mt Lehman Rd
Abbotsford, BC V2T 0C5
Highstreet Dental is located in the up-and-coming
urban Highstreet Shopping Centre, near convenient
amenities such as Walmart, London Drugs, Marshalls
and Cineplex Cinemas.