Recent studies have shown that early detection of oral cancer can improve the survival rate from 32% to 83%.
The VELscope oral cancer screening system, invented in Canada and available at Highstreet Dental, can help detect lesions and abnormalities that may indicate oral cancer. Oral cancer screenings typically rely on the naked eye to detect abnormalities — the VELscope oral cancer screening system improves your chances of discovering oral cancer early and improves your chances of survival.
Prevention and early detection are key to fighting oral cancer.
VELscope oral cancer screenings are non-invasive, use no harmful dyes or stains, and only take about 5 minutes.
BOOK YOUR APPOINTMENT
"*" indicates required fields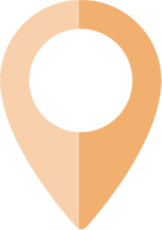 Address: Unit J155 - 3122 Mt Lehman Rd
Abbotsford, BC V2T 0C5
Highstreet Dental is located in the up-and-coming
urban Highstreet Shopping Centre, near convenient
amenities such as Walmart, London Drugs, Marshalls
and Cineplex Cinemas.