Missing teeth, mercury fillings or infected teeth can truly affect your desire to smile and your smile itself.
If you have metal (mercury) fillings, you can now opt to replace them with porcelain or ceramic fillings designed to match the shade of your natural teeth. Mercury may be related to metal toxicity in the body, so if you're concerned about the level of mercury in your fillings, please contact Highstreet Dental for an appointment.
If your tooth is infected, a root canal may be a viable alternative to simply extracting the tooth. Root canals are now relatively painless, efficient dental treatments.
Missing teeth may put you more at risk for infections, gum disease or osteoporosis and bone loss. Our dental professionals at Highstreet Dental offer you the option of bridges, dentures or dental implants.
Bridges are a type of partial denture attached to adjacent teeth, preventing bone loss and the remainder of your teeth from misaligning. Dental implants are another popular restorative dentistry treatment. An implant consists of a false tooth or teeth attached to bio-compatible titanium screws which act as tooth roots.
If you have any questions about how modern restorative dentistry can help improve your smile, or if you would like to book an appointment, contact Highstreet Dental at your earliest convenience.
SCHEDULE YOUR APPOINTMENT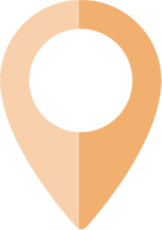 Address: Unit J155 - 3122 Mt Lehman Rd
Abbotsford, BC V2T 0C5
Highstreet Dental is located in the up-and-coming
urban Highstreet Shopping Centre, near convenient
amenities such as Walmart, London Drugs, Marshalls
and Cineplex Cinemas.